Acrylic Tow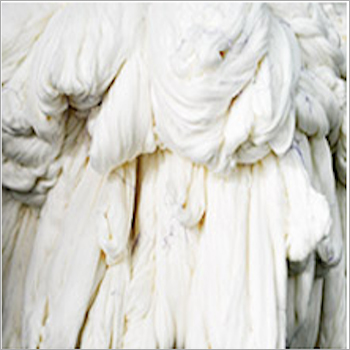 Acrylic Tow
Price And Quantity
10000

Kilograms/Kilograms
Product Description
ACRYLIC TOW
Our Acrylic Tow produced from SNIA,BPD technology is best suited for excellent running on stretch breaking Tow to Top convertor machines with minimum waste generation and highest productivity in grey as well as dyed form due to the perfect combination of its tenacity and elongation parameters.

Our Acrylic Tow is well accepted world wide as an ideal raw-material for producing ready to use dyed on cone high bulk /non-bulk Acrylic yarns for hosiery and textile applications.

East Asia Acrylic Tow in a broad range of K.tex ranging from 110 - 130 K.tex making it versatile for processing on all types of stretch breaking Tow to Top convertor machines with best efficiency.

FIBER, TOW AND TOPS
We are producing a wide range of Acrylic Staple Fiber and Acrylic TOW from 0.80 Denier (Micro Denier) to 15 Denier with staple lengths in the range of 38 to 150 mm for spinning in Cotton, Modified Cotton, Semi-worsted, and Worsted spinning system. Our end products are extensively used in textile, knitwear, carpet, toys, blanket and apparel industries.
FIBER, TOW AND TOPS
RAW WHITE, ACRYLIC TOW WORSTED SPINNING
DenierDtex KTEX Lustre Type
1.2, 1.4, 114 Bright, Bright
1.5, 1.7, 122 Bright / Semi Dull Regular
2, 2.2, 123, 132Bright / Semi Dull Regular
3-,3.3, 146 Bright / Semi Dull Regular
5 - 5.6- 125 Bright / Semi Dull Regular
Trade Information
Free samples are available

As per Required